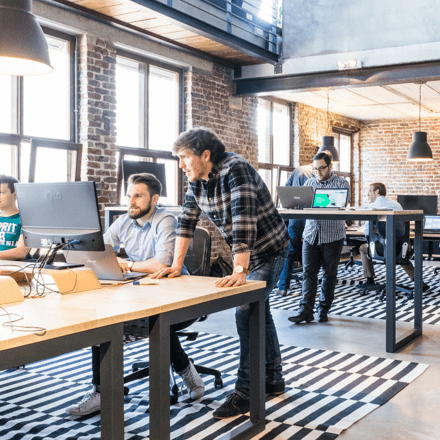 From the beginning, Ryan Swalve and Zach Mefferd set out to provide the best independent insurance agency experience for insureds and their in-house team. From the humble roots of a 700-square-foot office in West Des Moines, IA, Coverage Direct has grown into a leader in insurance technology.
"Coverage" represents the best way to purchase property and casualty insurance – through an independent agent (or broker). Independent agents work directly for their clients, not a big insurance company. By representing a variety of top insurance carriers in the nation, we can provide tailored coverage options for the best possible value. As a bonus, our top-notch services and products are a fraction of the cost your business would pay if you acquired an agency or started an insurance division from scratch.
"Direct" represents our mission to deliver the ideal customer experience. By implementing cutting-edge technology, we can improve operations and efficiencies and offer the kind of experience you'd typically only expect from large national companies. In other words, we're easy to work with and remarkably affordable. But unlike large agencies, we prioritize genuine, honest, and caring customer service.